09ago(ago 9)18:0010(ago 10)23:59Rinascenze by night 202318:00 - 23:59 (10) Art in the Villa returns to Marlia in 2023 with many new features! The art review "Le Rinascenze" in Lucca is ready[...]
h. 18:00, 9 agosto 2023 - h. 23:59, 10 agosto 2023
Art in the Villa returns to Marlia in 2023 with many new features!
The art review "Le Rinascenze" in Lucca is ready to surprise you again this season, with the daytime version in spring and the evening appointment in mid-August. Under the direction of Kreativa, the Lucca School of Art, the magic that only art, nature and history all together can arouse in visitors within the splendid scenery of the park of the Villa Reale di Marlia will be repeated.
It will be the sixth edition of an event that has now become an unmissable appointment for artists, intended both as individuals and as a group, and of every form of expression, in which to find: painters, sculptors, photographers, improvisers, comedians, singers, dancers and jugglers . No one will be missing and there will be, as usual, many new features that we will reveal to you every now and then in this long approach. It will be a splendid container that will give life to a double non-stop of events, which will continue uninterruptedly for two days or two nights, also making an important contribution to enhancing the beauty of the area.
Because art is not only what is created but also the reinterpretation of what exists, with an ever-changing sensitivity.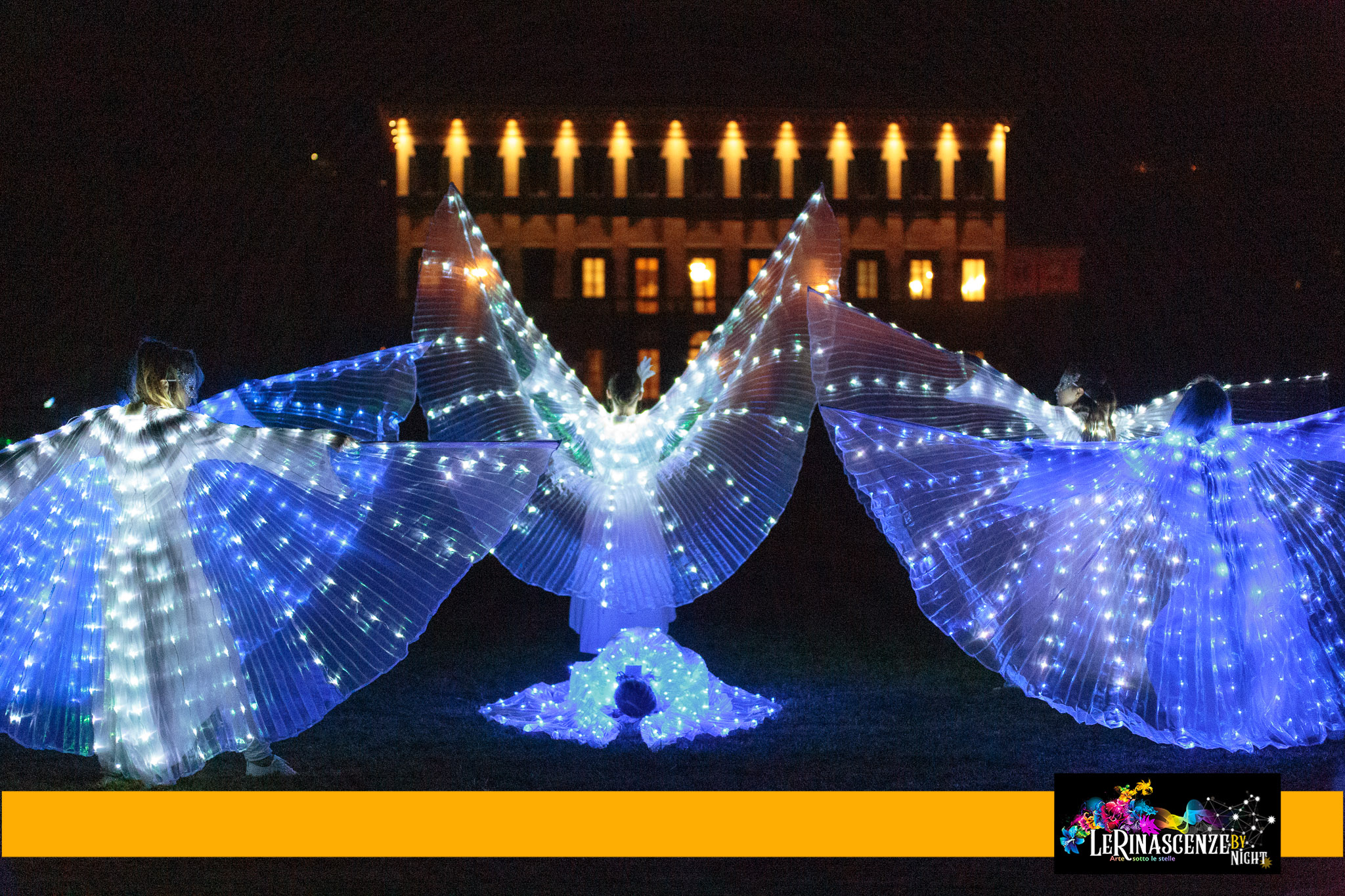 The art together with the magic that the immense park of the Villa that once belonged to Elisa Baciocchi knows how to express, have become a unique union, exalting and enhancing each other, in shows of colors, patterns and expressiveness. The three villas of the Park will come to life, shape and color: Villa Reale, Villa del Vescovo and Villa dell'Orologio and also the most characteristic corners such as the Verzura Theater, the Lemon Garden, the Grotta del Dio Pan and the Peschiera. To each his own would be said, with exhibitions modeled and in line with the severity or cheerfulness of the chosen place.
There will be musical, dancing, period costume appointments and cultural meetings. We will start with the "by day" version in spring, and will end with the fascinating nocturnal version on August 9-10. In all there will be another four days in which the initiatives will follow one another at a rapid pace and will offer moments of great suggestion.
As the event approaches, we'll reveal the details to live an experience between nature and art, in a unique location!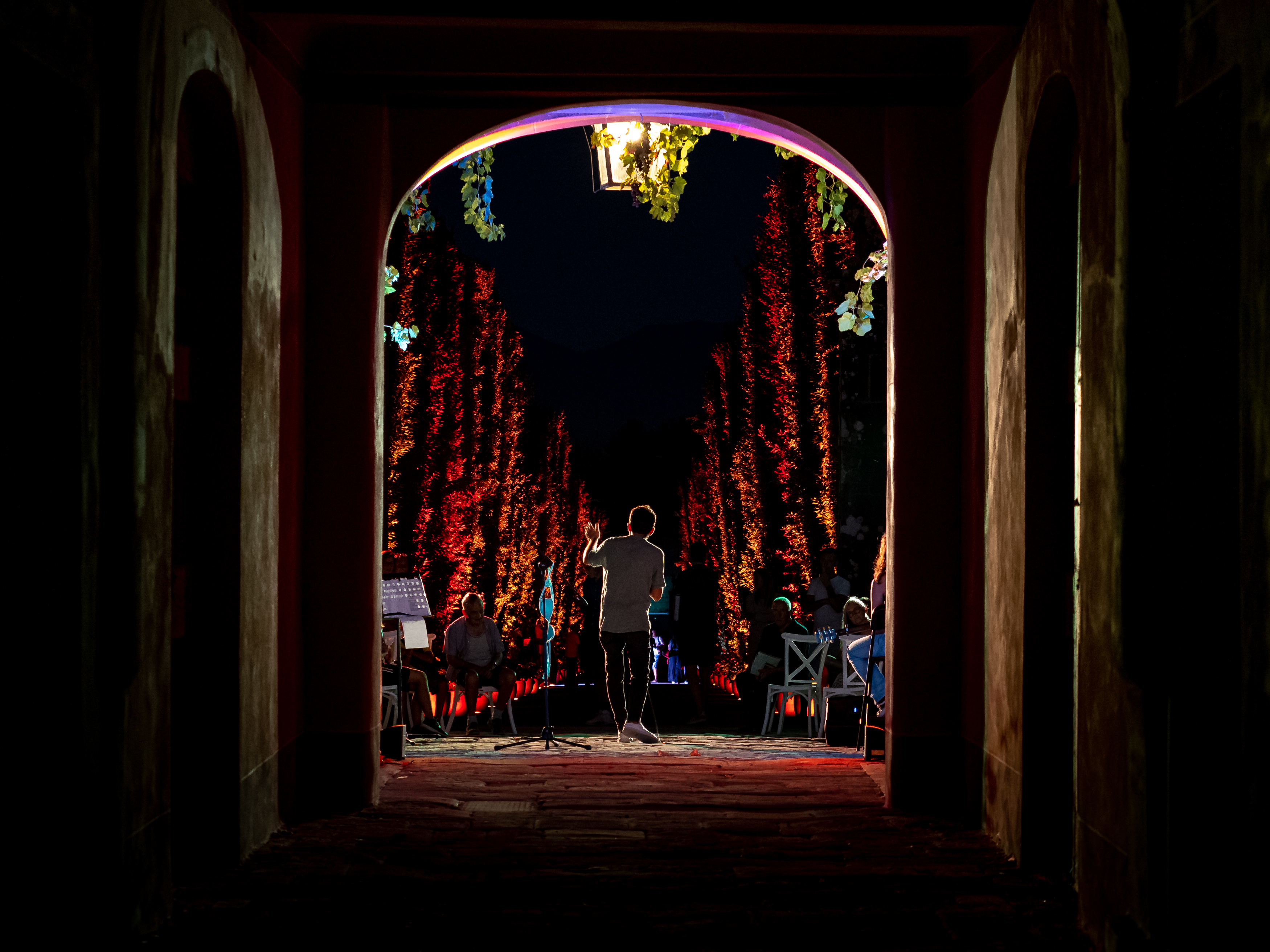 The best Tuscan theater companies will perform and then acrobats, jugglers, acrobats, there will be room for singers and actors, improvisers and more painting and sculpture exhibitions where modern art will come to terms with the traditional one. There will also be games and attractions for children and above all there will be plenty of choice, even with two or three activities at the same time. And if during the day the hours of light are exploited to pleasantly spend beautiful afternoons outdoors, in the nocturnal version, with darkness as a backdrop for every initiative, colors, sounds and lights will be privileged to make that enchanting 'corner of paradise.
And while the entire program will be compiled, we will continuously update you through our website www.lerinascenze.it which we invite you to visit frequently.