Beginning in 2015, huge-scale restoration and restructuring operations were initiated by Henric and Marina Grönberg (the current owners), which involved the Villa Reale, the other architectural complexes and the entire park.
The renovation boasts excellent interventions in the meticulous attention to detail and the use of the most advanced technologies, flanked and enhanced by the long-standing skills of Tuscan craftsmen, and continues to grow year by year in record time.
Discover the incredible work behind the restorations of Villa Reale di Marlia.
Restoration of Villa Reale
The aim of the restoration is to discover and revise each historical era of the Villa and to enable all the current features Villa Reale – thanks to Elisa's vision, the Pecci Blunt's passions and the passing of time – to be enjoyed […]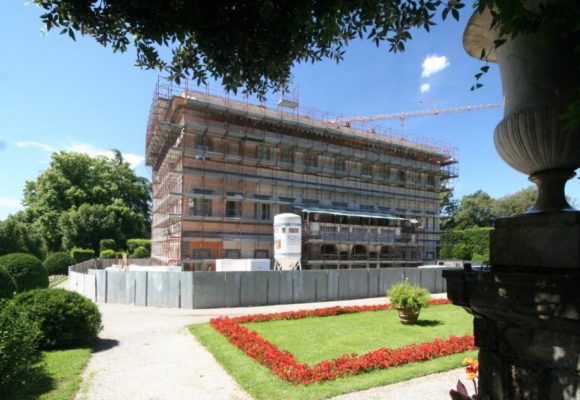 Restoration of the Clock House
The restoration of the Clock House has been carried out with the same meticulous research as that for the restoration of Villa Reale, using documentation and resources which it is linked to […]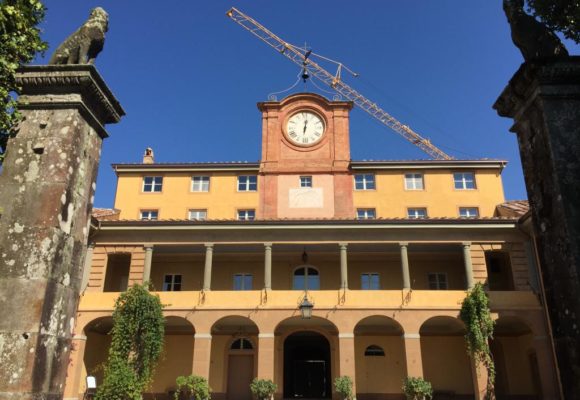 The restoration work to the historic park of Villa Reale started in October 2014 thanks to Henric and Marina Grönberg. The first activities launched by the owners involved analysing the current condition of existing vegetation and planning conservation work spanning 5 years […]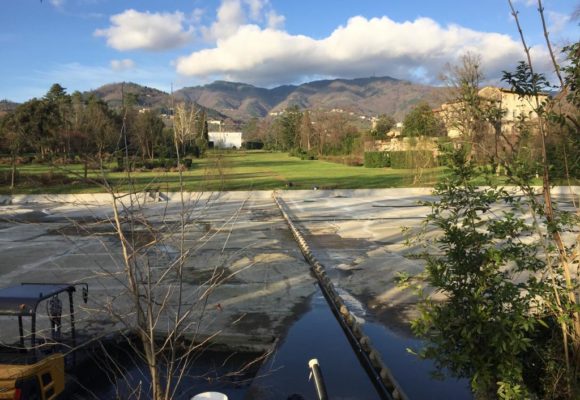 Restoration of the Entrance Buildings
The restoration of the Twin Entrance Buildings will involve a meticulous conservation of all the stonework still in salvageable condition, and works to consolidate and repair the surfaces […]