During March 2023, Villa Reale is offering discounted entrance tickets to the estate in collaboration with the Lucca Historic Camellia Show (Mostra delle Antiche Camelie della Lucchesia). If you have bought a ticket to access the Camellia show in Sant'Andrea di Compito, you are eligible for a discount for weekday entrance to the Villa estate (where there are many historic species of Camellia, and whose buildings have been recently opened to the public). The reduced ticket costs €11 instead of €18. Please note that this offer is not valid on Saturday or Sunday.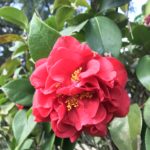 Discover the park with the children, you'll have fun learning together! Trees, plants and curiosities for a wonderful day outdoors to spend with the family. Buy the botanical treasure hunt ticket in the "buy tickets online" section for € 5.00 per child. The visit to the museums is included in the ticket.
The botanical treasure hunt can be activated at any time at the ticket office. With our Villa Reale app, we will unlock the first clue, the children with their families will go in search of the park's plants and then win a small "botanical" prize.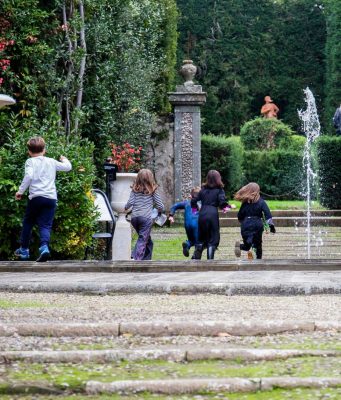 Food & beverage
The new Café Villa Reale – the result of the restoration of the early twentieth-century games pavilion – offers the opportunity to relax inside the gardens with fresh drinks and tasty morsels in a unique natural and architectural context. Opened till 7:30pm (instead of 6pm) during weekends of July nad August.
SurReale – Bistrot & Vineria
Villa Reale has reached the historic centre of Lucca with SurReale, just outside Piazza Anfiteatro.
We offer an eclectic and colourful experience, and we want you to feel completely at home. The three different elements of this unique venue face onto a shady courtyard – the perfect place to relax and escape the frenetic pace of life.
A Bistrot open for dinner during week and also for lunch on weekend, with menu a la carte. The menu has been created by Fabrizio Girasoli and his son Andrea and includes creative variations on traditional dishes, which are both simple and spectacular.
A Vineria open from 6pm; boards of cheeses and cold cuts with typical artisan products provide a perfect accompaniment to a glass (or bottle!) of good wine.
Are you traveling with a group and you'd like to take a break in the centre of Lucca? Here are the menu dedicated to groups from 20 to 30 people, available on request for lunch or dinner.