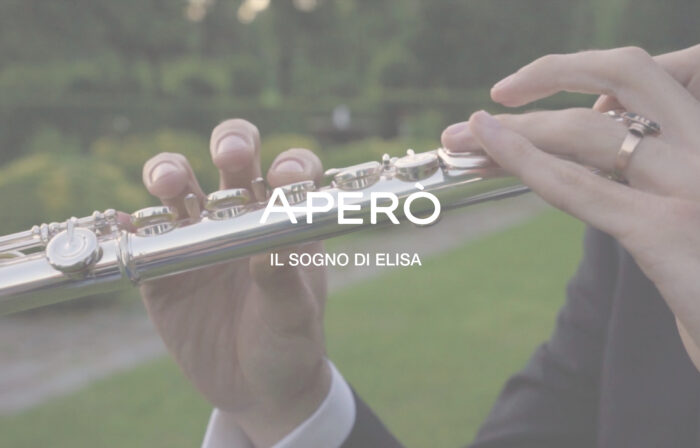 01ago18:0021:30Aperò - Elisa's dream18:00 - 21:30 Thanks to the partnership between God Save the Chill e Kairòs Aperò comes to life, introducing a new way to experience the Gardens of Villa[...]
h. 18:00, 1 agosto 2020 - h. 21:30, 1 agosto 2020
Thanks to the partnership between God Save the Chill e Kairòs Aperò comes to life, introducing a new way to experience the Gardens of Villa Reale at sunset.
Elisa's dream
In Europe of 1806, recently blessed by Beethoven's Third symphony, Elisa became a prototype of artistic patronage, inviting to her Villa the best maestros to perform the great music of the time.
From this historic background the idea of Elisa's Dream was born, to bring back to the Villa the great music of that time, evoking in a setting certainly changed in form, but not in essence, a musical experience that made these musical gardens notorious.
The great pieces of early 19th century Italian and French music, thus, come back to life in their most natural surrounding, in a cycle of 3 events, with artists and instruments ever changing, yet with only one aim, summoning once again to the Villa and its splendid gardens one of the characteristics that made it notorious more than 200 years ago: the sound of great music and virtuosos, the sound that Elisa loved more than everything, that made this place unique and without time.
WHEN
From 18.00 h until sunset
Sunday 12th July
Saturday 1st august
Sunday 9th August
MENU
– Meatballs with aubergines and basil pesto (vegetarian dish) (and Tuscan and figs as gluten free alternative)
– Risotto with aromatic herbs and pecorino cheese
– Rovelline lucchesi (breaded, pan-fried veal cutlet with tomato sauce) with peas (grilled mixed vegetables with local pecorino as a vegetarian  and gluten free alternative)
– White chocolate mousse and blood orange ice cream
DRINKS
– Tenuta del Buonamico, Particolare Brut Rosé
– Mineral Water
CHILDREN'S MENU:
– Pasta al pomodoro
– Cockie
– Juice
PRICES
€50 per person (minimum 2 people)
Free for under-14s
The price is per person and includes reserved parking, after-hours entrance to Villa Reale, reserved table, concert of classical music, dinner served by Gli Orti di via Elisa (1 bottle of wine between 2).
The use of  face masks is required only at the entrance of the Park
BOOKING
Go to shop.villarealedilmarlia.it, choose the date of your dinner, proceed with the booking selecting the number of people required and pay the deposit amount (by card). You will receive an email, which you'll need to bring with you on the evening, when you will pay the remaining amount for the dinner.
Tables will be set up according to the number of bookings, and may not be moved around (in line with anti-Covid restrictions). We therefore ask that groups who want to come together place a single online booking, or to let us know via email that they are one group.
The confirmation deposit is not refundable if one or more people in the group do not turn up to the event. Please let us know if you can't make it, so that we can offer your place to others.
IMPORTANT: In case of rain, the event will be postponed!
For more details:
Raffaello 338 1646722
Federico 333 3744509
PROGRAM 9th AUGUST
Daniele Rugani, pianoforte
Sofia Celenza, soprano
Daniela Sabatini, violino
Claude Debussy: Da "Ariettes Oubliées", Chevaux de bois
Claude Debussy: "Fête Galante"
Maurice Ravel: Sonata n.2
I)Allegretto
II)Blues
III) Perpetuum Mobile
Richard Strauss: "Morgen"
Francesco Paolo Tosti: "My memories"
Charles-Auguste de Beriot: "Il sogno di Tartini"
Luigi Gargano, pianoforte
Pietro Domenico Paradisi – Toccata in La maggiore
Debussy – Clair de lune
Liszt – Trascendental Etude S139 n.10
Luigi Gargano, pianoforte
Danzatori: Martina di Riccio, Stefano de Luca
Beethoven – Moonlight sonata (1st Movement), coreografia: Martina Di Riccio
PROGRAM 1st AUGUST
Claude Debussy (1862-1918)
Sonata per Flauto, Viola e Arpa (L. 137)
I. Pastorale
II. Interlude, tempo di minuetto
III. Finale, allegro moderato ma risoluto.
Frédéric Chopin (1810-1849)
Notturno in Mi bemolle maggiore op. 9 n. 2
Gabriel Fauré (1845-1924)
Siciliano op. 78
Après un Reve op. 7 n. 1
Giulio Briccialdi (1818-1880)
Dai "24 Studi" N. 21 in Do minore
Henri Vieuxtemps (1820-1881)
Capriccio "Hommage à Paganini" op. 55
Maurice Ravel (1875-1937)
Pavane pour une infante défunte
Michelangelo Lazzareschi, Flauto
Francesco Scarpetti, Viola
Andrea Solinas, Arpa
PROGRAM 12th JULY – ITALIAN CELLO DUO
J. S. Bach:
Cantata 7: "Merkt und Hört ihr Menschenkinder"
Cantata 92: "Das Brausen von den rauhen Winden"
Cantata 88: "(Jesu sprach zu Simon) Fürchte dich nicht"
Dalle Invenzioni a 2 Voci: N° 6, 8, 10
Francesco Geminiani
Sonata N° 5 op. 3 per violoncello e basso continuo
Andante
Allegro
Affettuoso
Allegro
Luigi Boccherini
Sonata n. 3 in Sol Maggiore per violoncello e basso continuo
Largo
Allegro alla militare
Minuetto
M. Jackson-Nirvana (arr. 2cellos)
Smooth criminal- Smells like teen spirit